Gold Coast Landscapers | Landscaping Gardeners
Professional landscape design and construction on the Gold Coast.
Give us a call and let's have a chat.
At Gold Coast Landscaping, we have access to extensive resources. Our team has vast experience in various landscaping services, which helps us deliver the big-picture vision while attending to the smallest details for every project and always delivering the services we offer on time, every time. Our professional landscape construction teams are able to handle all aspects of the design, and construction of both soft and hard ground.
Our team will coordinate with all trades onsite while ensuring an integrated flow of activity from the design of the site, to the construction and until the project is completed. Additionally, our team of horticulturalists and creative designers can develop a plan to help ensure your expectations and budgets are met.
The goal of our commercial landscape services is to help maximize visual impact and reduce your long-term maintenance costs. Regardless, if you are trying to fix an unsightly problem in the landscape or if you want to invest in a total site makeover, our company can carry out the landscape enhancement and customised services you are looking for.
Gold Coast landscaping and design services
what we do
We like to set the standards high. That's why utilise a highly experienced and friendly team, whom are highly competent and love what they do, in order to provide that 100% satisfaction for our clients. With decades of experience, we really know what our clients are after, and we make sure that we exceed all expectations.
We understand how to design and construct the most beautiful gardens and outdoor living spaces, and combine all the little details together to provide you with beautiful scenery - right in your backyard! We're timely professional and most importantly honest. We want our clients to know what they are getting, and we ensure that expectations are met, if not exceeded.

Our services are end-to-end. This means that we can do all the planning, designing, construction and project management. We take care of the entire process from start to finish - while you can just sit back and relax. We pride ourselves on being efficient, as well as affordable.
However, most importantly, we want our clients to have a voice. That means that we provide absolute transparency at each part of the process, and you can step in whenever you like.
⁄01
Consult & design
We work together on a plan to co-create your ideas and concepts. It's important to plan and design everything, right down to the finest detail so that we get it all right down pat. We will also inspect the site and provide tailored options that will best suit your outdoor space.

⁄02
Design
Once we complete the design, we will source high quality materials from local suppliers. We then construct the designs to bring your outdoors to life.

⁄03
Build & implementation
We add colour, decor and vegetation to bring the final picture together. The extra 'dressing' on top, to really make your new space feel vibrant and alive.

But don't worry, we'll be with you every step of the way. We're here to serve, so just ask anytime. You think it, we create it!

Let's have a chat to see how we can help you best.
We provide landscaping services in the Gold Coast region & across all surrounding suburbs.
Our team at Gold Coast Landscapers always ensure that we source premium and reliable products and tools from high quality landscaping suppliers. Everything is locally sourced for all our happy customers on the Gold Coast. We ensure that our services are second to none, and that customer satisfaction is our number one priority. 
We ensure that after works are completed, all extra materials and excess mess is safely cleaned up and taken away. We pride ourselves with sustainability, so any fittings and other materials that are not used – we recycle.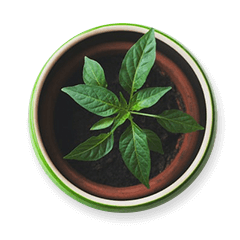 If you need any type of landscaping services including design, construction, installation, or maintenance, call our team today. We can evaluate your outdoor space and create a design that includes all the elements you want and need. If you live in or around the area of Gold Coast, Queensland, our gardening and landscaping professionals are here to help. You can count on us to ensure you get the results you are looking for, for a price that you can afford.
To find out more about our Gold Coast landscaping services, feel free to call us about your inquiries. We are here to serve our clients in the best way possible, so let's work together on building your dream design.